Miriam Martinez, Ph.D., M.A.
Strategist – Health Communications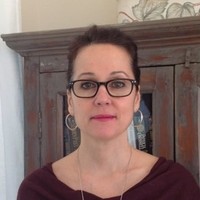 Dr. Miriam Martinez is a Clinical Psychologist with over 25 years of experience in community-based health care services, university-affiliated medical schools and centers. She recently served as Associate Director of the Mount Sinai Adolescent Health Center and held the position as Chief Program Officer for the Children's Aid Society. Dr. Martinez held an array of senior leadership most notably at the University of San Francisco, School of Medicine, where she designed and developed community and school-based care programs for infants, children, and adolescents. Examples of the programs she developed were the UCSF Child and Adolescent Service, UCSF Healthy Environments and Response to Trauma in Schools Project (HEARTS), Living in a Non-Violent Community and an Early Childhood Multidisciplinary Assessment Center. Dr. Martinez has dedicated her stellar career to being a strong advocate for under-resourced communities and working with child-serving systems. She has received honors from two San Francisco Mayors and the Director of Public Health who awarded her as a "Public Health Hero" for two decades of service to the community. She earned her master's and doctorate degrees in clinical psychology from the University of California, Berkeley. A native New Yorker, Puerto Rican, she received her bachelor's degree from Hunter College, CUNY.